Brown Sales Implements Initial COVID-19 Response Plans
Brown Sales has successfully implemented initial COVID-19 response plans at our facility. Details about our implemented plans are below.
First and foremost, all COVID-19 response plans are rooted in our company values. Brown Sales' first priority is the health, safety, and well-being of our team members and their families. Brown Sales' second priority is the well-being of our customers and the profitability of Brown Sales. These two values are closely related, of course, but they do come in this order. All plans implemented reflect these values, and the order of these values.
At the time of this press release, Brown Sales' production capacity remains at full strength. We are optimistic that the steps below will help us maintain production strength as the world endures the COVID-19 pandemic.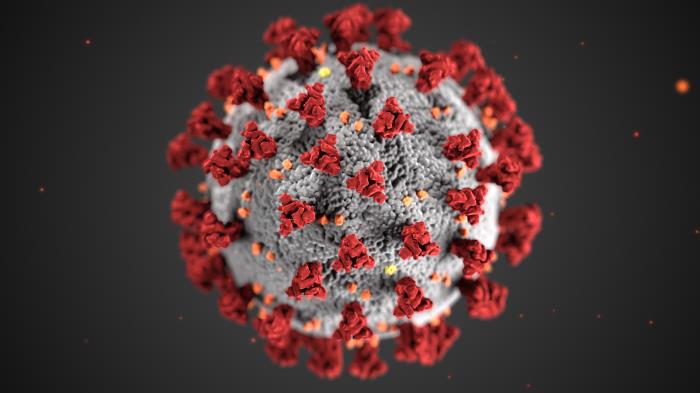 Response #1: Personal Hygiene and Workspace Cleanliness
Brown Sales maintains clean workspaces throughout our facility as standard procedure. Our team members likewise practice good personal hygiene every day. In response to COVID-19, however, Brown Sales is intentionally increasing our efforts to further improve personal hygiene and workspace cleanliness in the following ways:
We have introduced controlled access to our building through a single point of entry. Any person displaying symptoms of COVID-19 is not to enter the building. All persons (team members, visitors, truck drivers, etc.) who enter the building are required to immediately wash their hands after entry using soap and water for at least 20 seconds.
Team members have been instructed to wash their hands when they arrive to work, after using the restroom, before eating, after handling garbage, after interacting with others (particularly persons from outside), and regularly throughout the day.
Team members have been instructed to not touch their faces.
Team members have been instructed to avoid close contact with people who are sick with any contagious illness.
Members of our leadership team have been assigned additional "common space" cleaning responsibilities; bathrooms, breakrooms, walk ways, railings, etc. are regularly cleaned with alcohol- and/or bleach-based solutions at regular intervals throughout the day.
Team members have been instructed to clean their personal workspaces with alcohol and/or bleach-based solutions at regular intervals throughout the day.
In addition to training and discussion about personal hygiene and workspace cleanliness, posters with pertinent information and helpful reminders have been posted throughout the building. The posters include translations in English, Spanish, and Chinese so that all team members can comprehend the information in a language they fully understand.
Response #2: Social Distancing
Brown Sales is a manufacturing company, so implementing a "work from home" plan is especially difficult for many of our team members. We refuse to rule out the work-from-home concept all together, however. The future is uncertain, and we understand the importance of maintaining operational viability to the mutual benefit of our team, company, and customers. Accordingly, our leadership team is engaged in evaluating how a "work from home" plan might work for our team members; our commitment to operational viability is unwavering.
Members of our team who can more easily complete their work from home have already been instructed to do so.
Additionally, inside our facility, Brown Sales has adopted appropriate social distancing protocols as follows:
Team members are avoiding physical contact with one another. We are not shaking hands, giving high fives, or making any other similar kinds of physical contact with one another. We are likewise avoiding any such contact with visitors to our facility.
Whenever possible, team members are keeping at least six feet of physical separation from each other during the work day.
Anyone with an office is eating lunch independently in their office.
Break times and lunch hours have been staggered; defined breakroom capacities have been reduced to a maximum of three people at a time.
Response #3: Reduced Business Hours
Under normal circumstances, Brown Sales is open from 6:00 AM – 5:00 PM Monday through Thursday, and from 6:00 AM – 4:00 PM on Friday. To further increase social distancing, however, Brown Sales is now closed on Fridays until further notice.
Normal business hours (6:00 AM – 5:00 PM) are maintained Monday through Thursday.
Members of our leadership team may be called to work from home on Fridays to continue planning, administrative, sales, and other such efforts, but any such efforts will be made while physically offsite.
April 10, 2020 Update: As of April 10, 2020, Brown Sales has resumed work on Fridays due to unprecedented levels of demand from our customers, particularly for our deluxe cloth face masks. All other response measures remain in effect.
Response #4: Encouraging and Incentivizing Symptomatic/Sick Team Members to Stay Home
Team members have been educated to recognize the symptoms of COVID-19 (fever, cough, and shortness of breath). If any team member is experiencing any of these symptoms, or if a member of their family (or other person with whom they have close contact) is experiencing any of these symptoms, that team member has been instructed to stay home.
To incentivize proper behavior in this regard, Brown Sales has instantly granted each member of our team two additional weeks of paid sick-leave time. Our hope and prayer is that no one will need to use this additional sick leave time, but it is critical for members of our team to stay home if they're sick (or if they're exposed to sickness) without regard to paycheck concerns. Staying home is best — morally and financially — for the sick person, the rest of our team, the company, and our customers.
Proper systems of accountability are in place regarding this additional paid sick-leave time, but Brown Sales is not requiring a doctor's note "up front" before our team members are able to take advantage of this program. When COVID-19 concerns subside, this extra paid sick time program will be dissolved.
COVID-19 Response Planning Continues
The situation with COVID-19 changes every day — sometimes by the hour. Brown Sales leadership continues to monitor the situation closely. The initial response plans detailed herein are exactly that: initial response plans. Additional contingency planning is completed every day; additional updates will be published as appropriate.
Brown Sales Finds a Way
Brown Sales' commitment to our customers remains fully intact: we will happily produce high-quality parts for our customers while quickly responding to their ever-changing needs. We will not use "tough times" as an excuse for poor performance; rather, we see these challenging times as an opportunity to shine in a competitive marketplace. We will always act first and foremost in accordance to our company values, of course, but as we like to say, "Brown Sales finds a way."
If you have questions, comments, or concerns about Brown Sales' COVID-19 response plan, please contact us.