Wisconsin Cloth Face Masks: Shop Local + Shop Small Business + Free Shipping!
Wisconsin Governor Tony Evers has issued Emergency Order #1 which mandates the use of cloth face coverings statewide for most people when they are "indoors or in an enclosed space, other than at a private residence."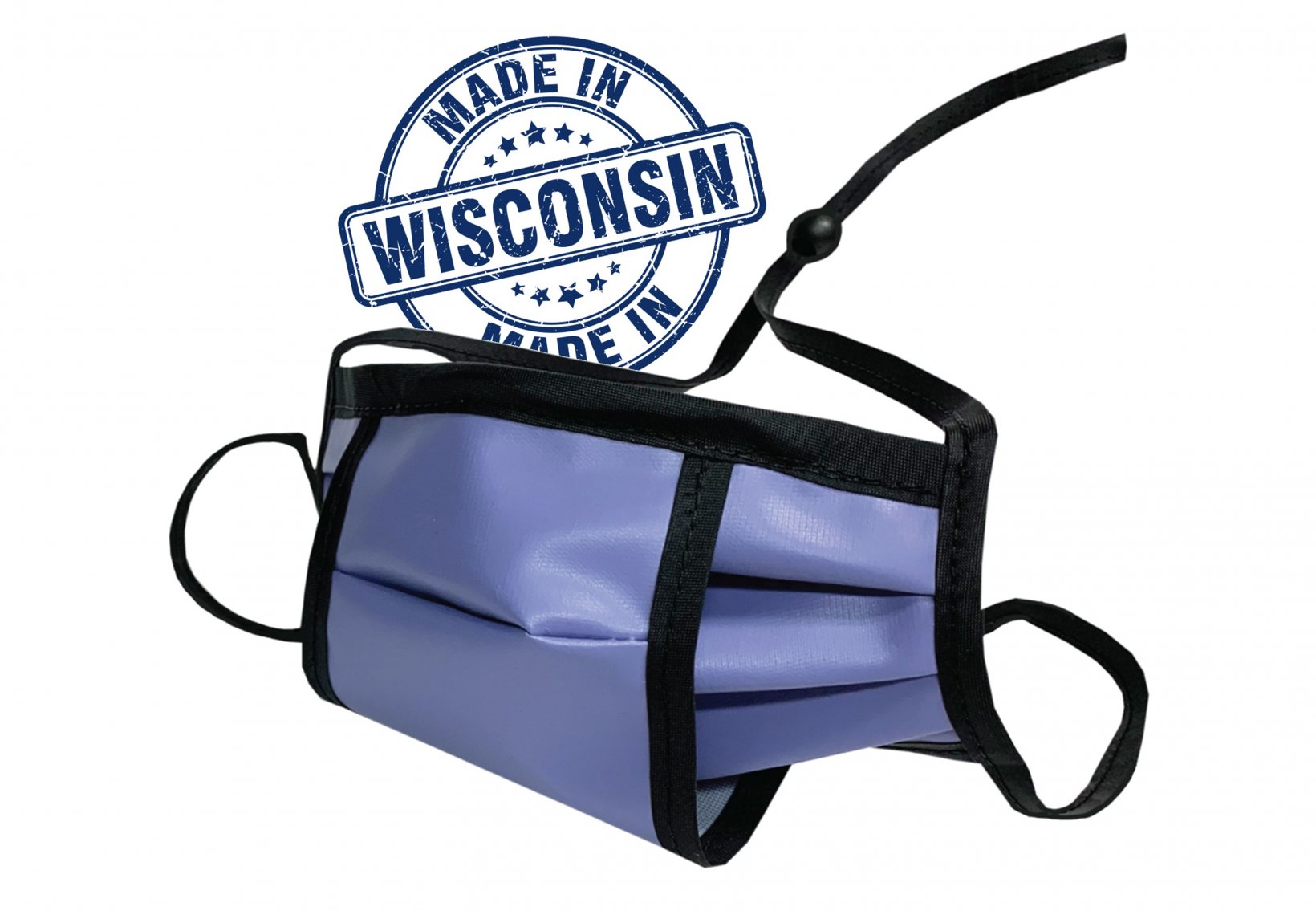 Brown Sales is in an excellent position to help our neighbors in need during these unprecedented times. We are a small, family-owned and operated local sewing company. Established in 1970, we've called Wisconsin our home for 50 years. In late March, 2020, we introduced our #BSC008 Deluxe Cloth Face Mask with Antimicrobial Cover for sale in the marketplace and have since sold thousands of units locally and across the United States. Customer feedback has been excellent!
Our #BSC008 Deluxe Cloth Face Mask with Antimicrobial Cover is unlike any other cloth face mask we've seen in the marketplace. Our mask features a nonporous, antimicrobial outer covering made from Sure-Chek® medical fabric. And — thanks to our mask's smart design — wearers of our mask still enjoy easy breathability and comfortable air exchange through the mask itself.
A soft metal noseband runs the full width of our mask, so blowback towards users' eyes is minimized. (In other words, our mask prevents foggy glasses!)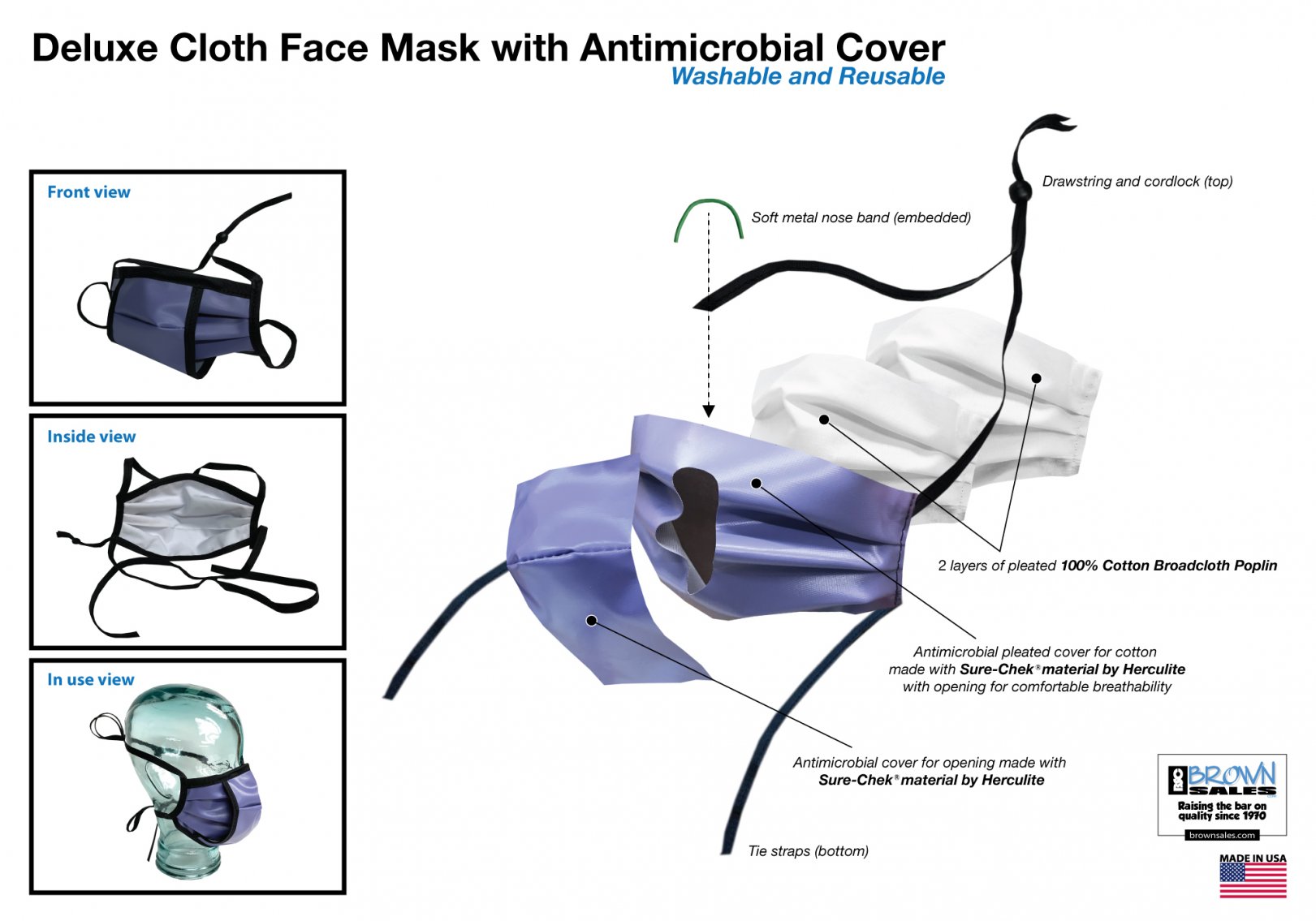 We help our customers save money in the long run by manufacturing cloth face masks that are higher quality and more durable than the cheap and disposable masks which have flooded the marketplace in recent months. Our #BSC008 mask will endure a minimum of 25+ laundry cycles (making cost less than $1.00 per laundry cycle). It is a great "green" alternative to other cloth masks: the durability of our #BSC008 mask helps keep masks off of our streets and out of our landfills!
Every single #BSC008 mask is manufactured right here at our Fitchburg, Wisconsin facility, so these masks are 100% American Made in Wisconsin! Our team members take pride in every mask they make.
Our #BSC008 masks are in stock now! New orders ship out by next business day. In an effort to do everything we can to help our neighbors in need across America, we are now offering free nationwide shipping across the United States. You can learn more and purchase your masks here. Bulk discounts are available!