Brown Sales Now Ships Internationally for Deluxe Cloth Face Mask with Antimicrobial Cover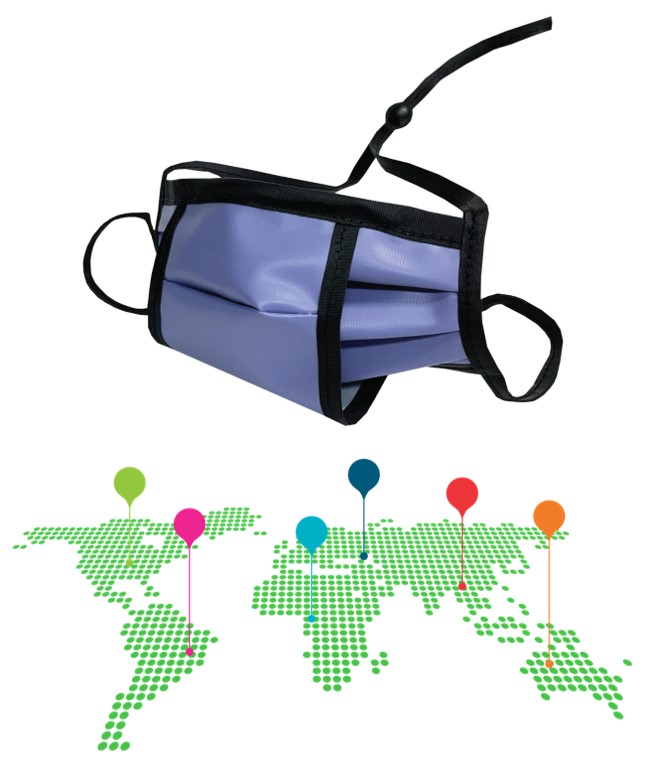 Brown Sales launched our Deluxe Cloth Face Mask with Antimicrobial Cover on March 30, 2020. Almost immediately, we received inquiries from customers across the globe who were interested in purchasing our product. Accordingly, in the last few weeks, we have worked closely with our local UPS representatives to develop an international shipping program for our product. Today, we are excited to formally announce that we now offer worldwide* shipping of our Deluxe Cloth Face Mask with Antimicrobial Cover via UPS Worldwide Economy DDU!
Details of our international shipping program are as follows:
International shipments will ship out from Brown Sales' facility on Friday every week. Orders placed before 6:00 AM CST on Fridays will ship in that week's international batch shipment; orders placed after 6:00 AM CST on Fridays will ship in the following week's international batch shipment.

International orders will be processed and fulfilled internally at Brown Sales on a daily basis per our standard operating procedures. Physical shipments will simply remain at our facility until Friday of each week, then released to UPS as an international batch shipment.

A flat international shipping charge in the amount of $20.00 is applied on a per-order basis. This charge amount is shown during the checkout process and is subject to change at any time.
All international shipments are shipped via UPS Worldwide Economy DDU. UPS processes the international shipment for Brown Sales; international customers' local postal service will make final delivery.
UPS states that "[t]ime-in-transit is an average of 5-10 business days from the export site to the end consignee. Some destination countries may fall outside this time-in-transit range depending on the reliability of the destination country's postal service. The time and date of delivery is not guaranteed."
All international shipments are shipped as taxes and duties unpaid; customers are responsible for paying all required taxes and duties upon receipt of their shipment.
This international shipping program is intended to serve retail marketplace orders only. Bulk orders may or may not qualify under the terms of this international shipping program. If you would like to inquire about a bulk international order, please contact us.
Thanks to our huge increases in capacity, Brown Sales is in an excellent position to service both the domestic and international marketplace. Finished goods are reliably in stock and are equally available for domestic and international purchase. As the CDC does not consider cloth face masks to quality as official PPE, Brown Sales offers these items for sale internationally without conflict with export restrictions on PPE.
We are honored to do our part during this time of international crisis by offering this durable, reusable, and machine-washable product to customers in need across the globe. We thank UPS for their incredible assistance in bringing this program to life!
---
*As of publication date, locations ineligible for participation in this international shipping program are Antarctica, China, Iran, and North Korea. All other international shipping locations are eligible.